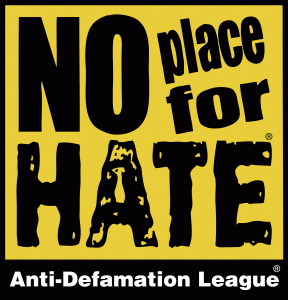 No Place for Hate® empowers schools and communities to promote respect for individual and group differences, while challenging prejudice and bigotry. The initiative has been picked up by over 80 schools in the state of Michigan to date, with several schools and school districts pending.
No Place for Hate® is an initiative designed to encourage collaboration within schools and communities to develop and implement creative projects that enhance appreciation of diversity and foster harmony between diverse groups.
One person can make a difference when it comes to opposing hate!
For more information, please contact Harry Weaver, Education Director, at (248)353-7553 or email him at hweaver@adl.org.